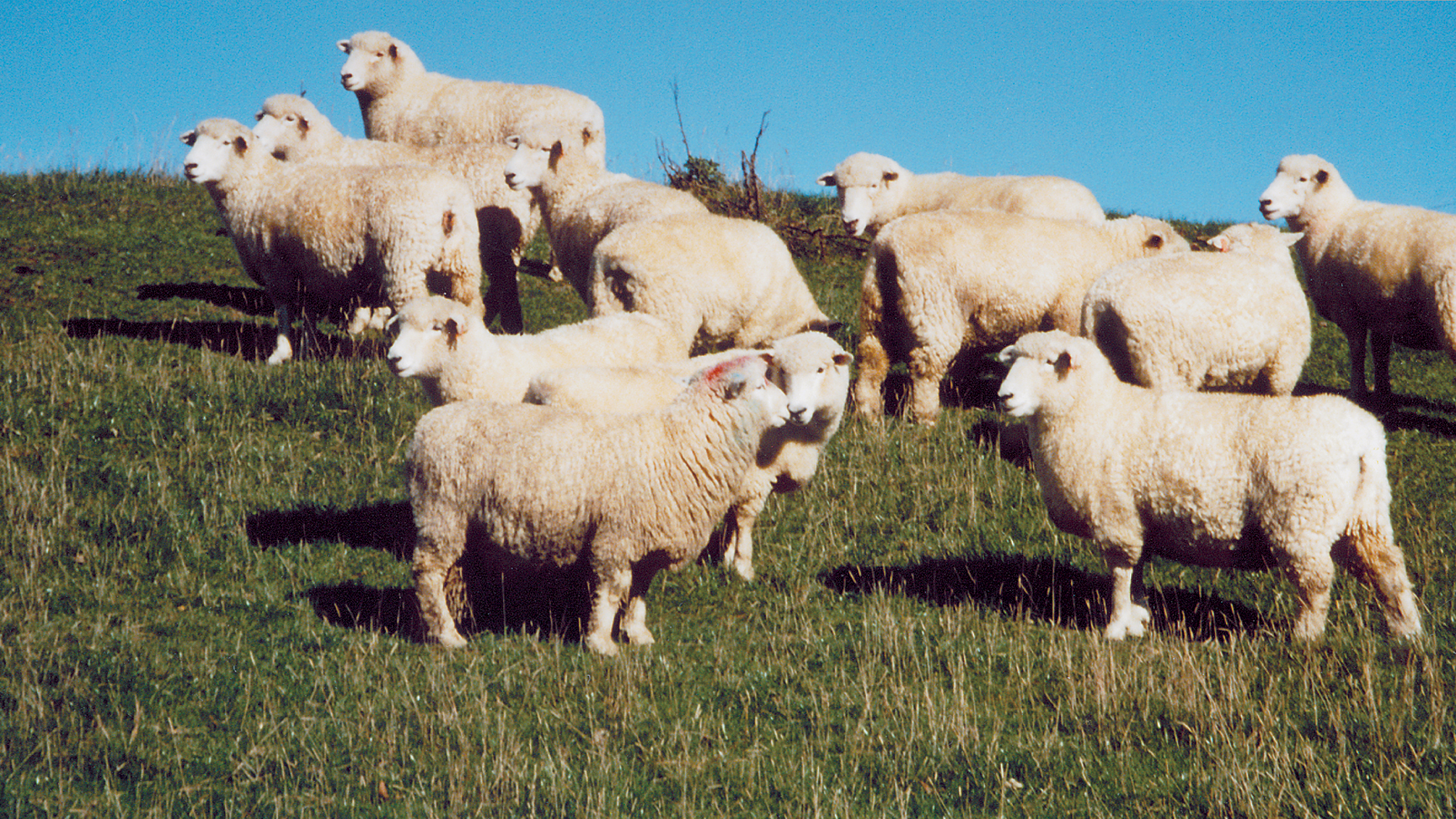 Orari Gorge Romneys
About Orari Gorge Romneys
The Orari Gorge Romney stud was started in 1982 by Ian Dent alongside the Canterbury Romney Group Breeding scheme which was based at Orari Gorge Station. The aim was to produce open-faced, structurally sound, easy-care Romneys with good conformation and constitution. The ewes have to get in lamb reliably, stay in lamb through the winter despite snow storms and then lamb unassisted and look after and feed her lambs. Structure and type are still the corner stone behind our selection. We have a raised race which allows us to really inspect feet and legs, every ram is individually inspected at least three times before being offered for sale. And every ewe is also thoroughly inspected each year.
Single sire mating and tagging all lambs at birth, regular weighing of progeny, fleece weighing, eye muscle scanning and individual faecal egg samples and dag scores ensures all aspects of production and health are measured and taken into account. Every ewe is weighed and Body Condition Scored (BCS) before going to the ram. All ram lambs are run as one mob from weaning to sale to give a fair comparison. As well as individually worm testing all ram hoggets for resistance to worms we are also selecting for resilience following the SIL protocol, we are the only stud (of any breed) in the South Island to be doing this.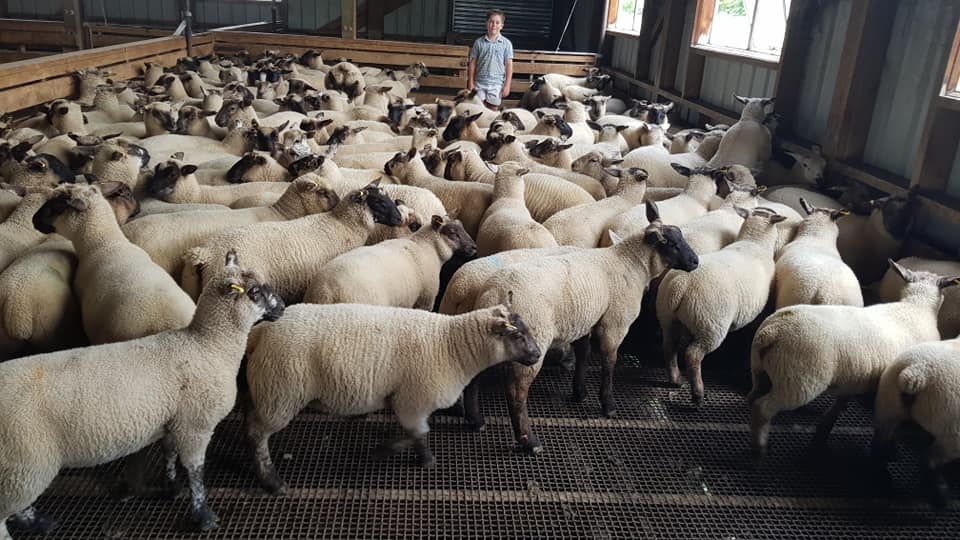 Stud ewe lambs are run with the Orari Gorge Station commercial lambs in one mob of up to 2000 to ensure they are tested in true commercial conditions, often on the tussock hill country with regular culling of those that can't handle the selection pressure. The ewes (including 2ths) have not been drenched for 30 years, either at mating time or even pre or post lambing. Feet have not been treated in any way for over 40 years, when we haveDNA tested any rams most were found to be 1:1 for footrot and all were A:A for cold tolerance.
It is important to have a balanced approach to breeding. Targeting single traits will soon get you in trouble because a ram that is particularly good at one trait could have a high overall index even if it is bad at a few other traits. This means the profit you gain from one trait improving will quickly be lost by other traits reducing. Because of this we look at every breeding value and only choose the rams that are good at every trait. This is not easy with the number of traits we are measuring and often means we can't use a ram that is the best at one trait if he might take us backwards in another trait. With nearly 8,000 commercial ewes we are our own biggest client, so we want to get it right.We use nearly 100 maternal Romney and RomTex ram hoggets and 50 SufTex Terminal ram hoggets each year. These rams are then available for sale (along with our other rams) as a rising 2th.
We were one of the first studs to start measuring our sheep for methane emissions. Every year ewe lambs from each stud ram used is measured in the AgResearch methane trailer. The data we have collected now gives us breeding values for methane emissions which we can use in our breeding objective and show clients so they can use it in their criteria if they so wish.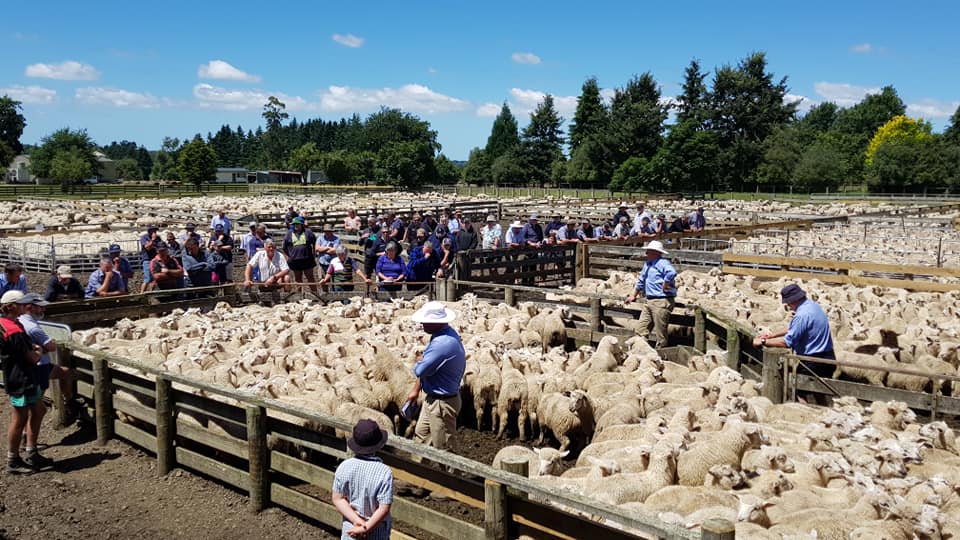 In 2019 we started hosting the Beef + Lamb Low Input Progeny Test. This involved AI 1,100 of our commercial ewes to 17 stud rams of all breeds from all over the country.Every lamb is measured for everything possible, starting with DNA testing and measuring tail length at tailing. Regular weighing, dag scoring, muscle scanning, Faecal Egg Counting (FEC) to measure resistance to worms and measuring methane emissions. All this is done with minimal drenching and the lambs carefully put under pressure to make sure they are challenged. In the first year all the lambs went from weaning in early December, right through to late May without a drench. We individually FEC every lamb in February and again in May. Despite their FEC being high (over 2,000) in February we resisted the urge to drench and as their immune system kicked in their FEC lowered and by late May was under 700. In the winter the ewe hoggets went to Invermay where they were measured for Feed Efficiency.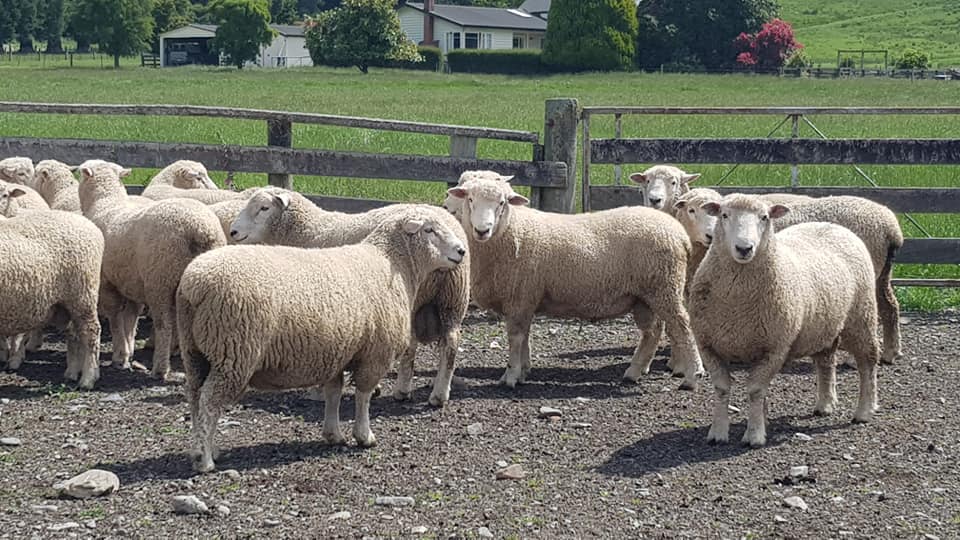 After four years the Progeny Test is now wrapping up with the third and fourth cohorts to be measured for their maternal traits, fertility, survival and weaning weight. As commercial farmers and stud farmers we have learnt so much from hosting this and seeing the results and differences between sires first hand in our environment. It has been a huge amount of work for me and my team but I feel it has been totally worth it. Although we have been focussing on low input traits in our own breeding objectives for over 20 years, the experience of the last four years has only heightened my resolve to breed truly low input sheep. With over 60% of North Island farms now experiencing resistance to triple combination drenches it is clear that genetics is going to play a crucial part in this battle. The drenches aren't working, it is hard to get staff and the consumers don't want the chemicals. Dags are also a huge cost to the industry but they are heritable and can easily be reduced by genetics.